More than 200 young football enthusiasts gathered at Sekolah Rendah Dato Mohd Yassin, Mentiri to take part in the FABD Grassroots Football Festival in conjunction with the AFC Grassroots Football Day.
Organized by Football Association of Brunei Darussalam's (FABD's) Grassroots Development Unit with support from the School Teachers, Volunteers, Parents and Stakeholders, the event aimed at promoting the benefits of playing football mentally and physically.  The event also highlighted importance in the recovery of football to pre-pandemic level.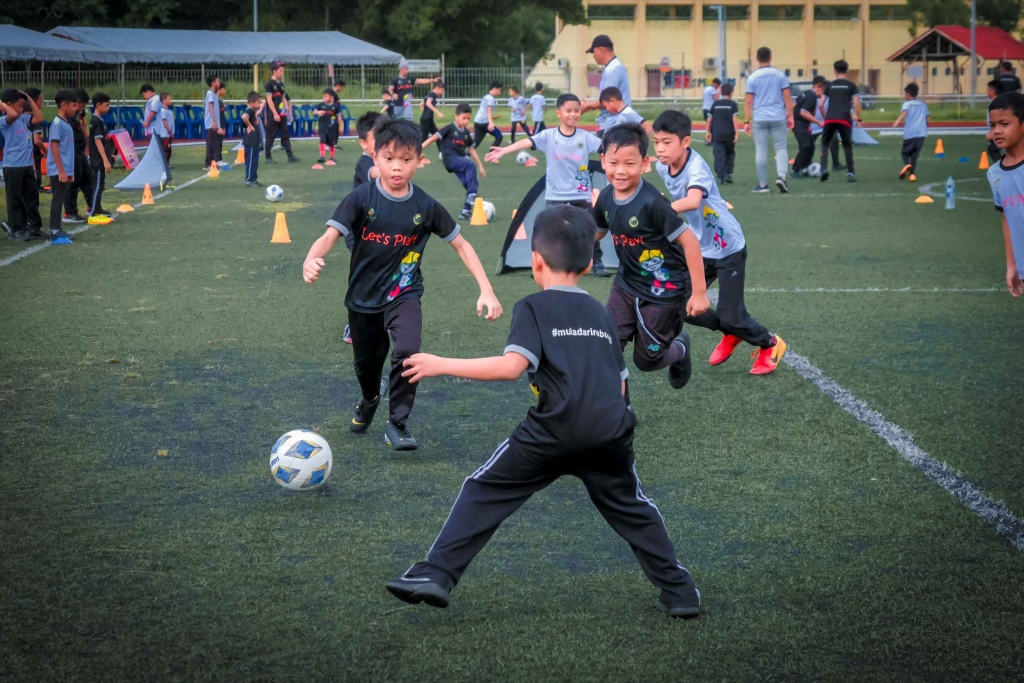 The event marked the start of a series of football festivals nationwide which touched mainly on the grassroots level in enhancing the development of football in the member association.
The half-day festival, which was attended by parents and family members, emphasised on mastering basic techniques such as dribbling, being involved in one-on-one situations as well as small-sided games.
Children were being stationed into groups where they are given a variety of exercise drills centred on the basic elements of the game and small-sided games where they play as a team.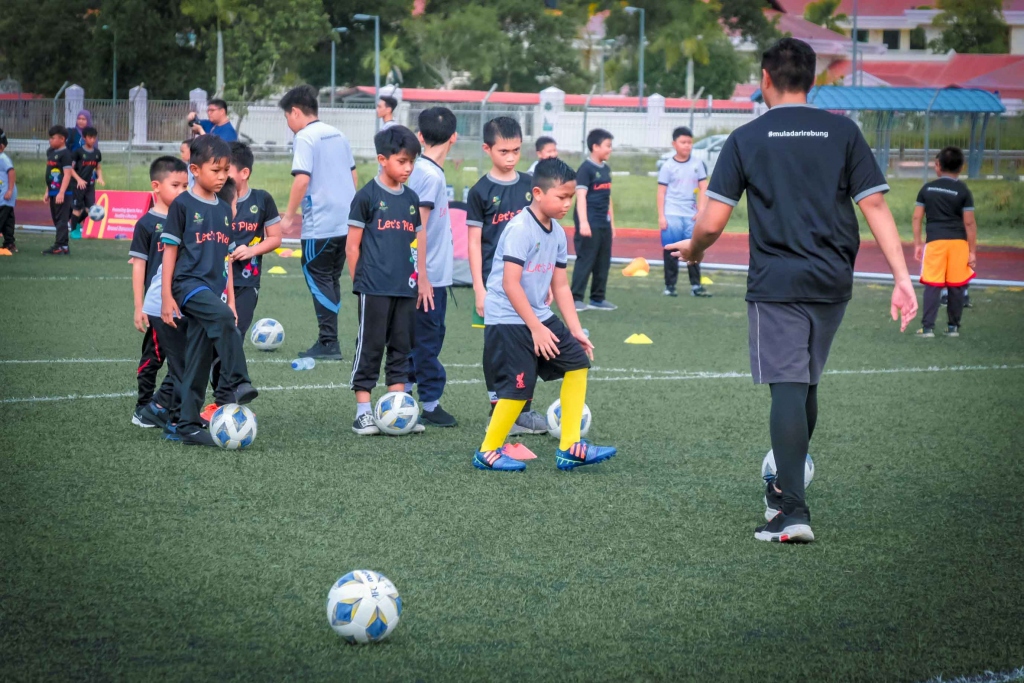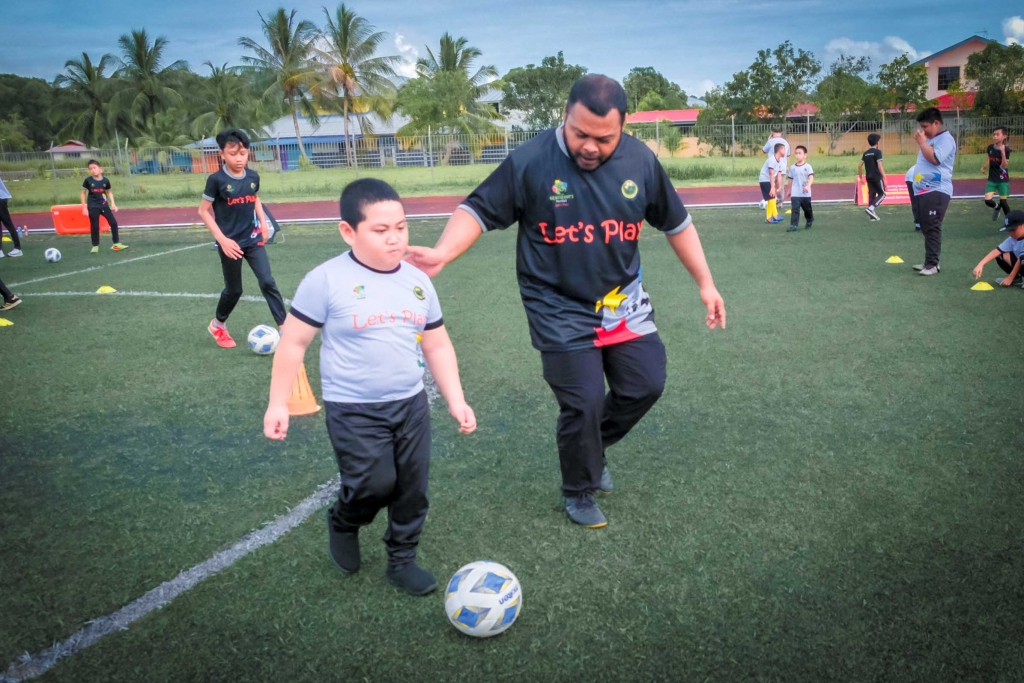 The group consisted of young football enthusiasts from six to eight years old but they also included younger participants, as well as the age group from nine to 12 years old.
Girls were also assigned to a dedicated group of female coaches who gave them several drills and basic trainings inside the Sekolah Rendah Dato Mohd Yassin Multipurpose Hall.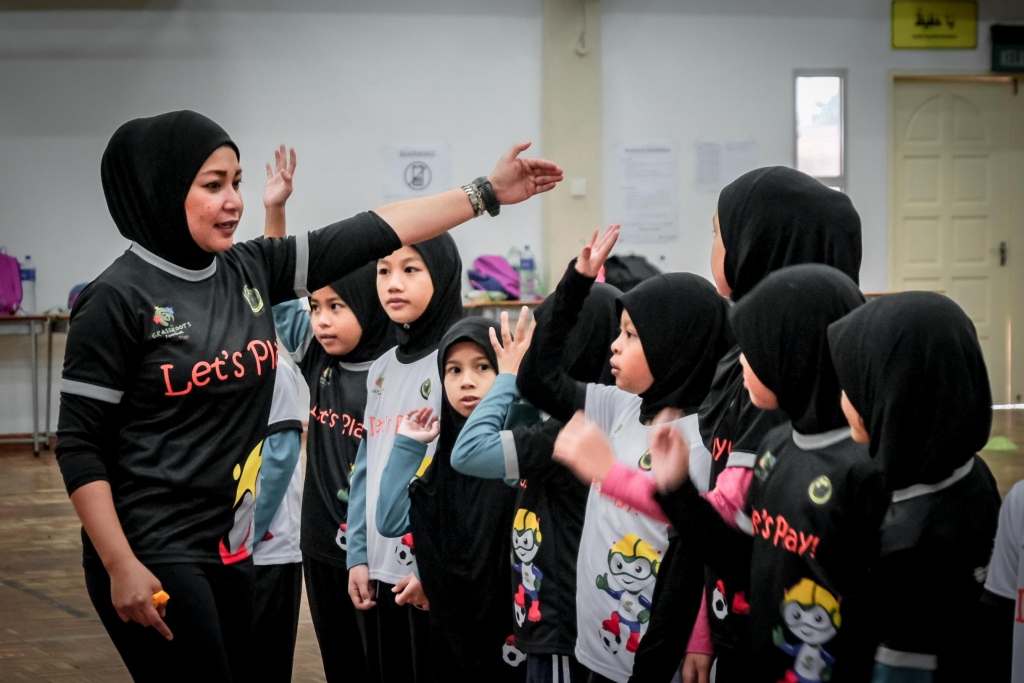 The Grassroots Festival is celebrated by all member associations affiliated under the Asian Football Confederation (AFC). AFC announced May 15 as AFC Grassroots Football Day but Brunei Darussalam only celebrated the day to June 6 since the sultanate celebrated Hari Raya Aidilfitri May 14.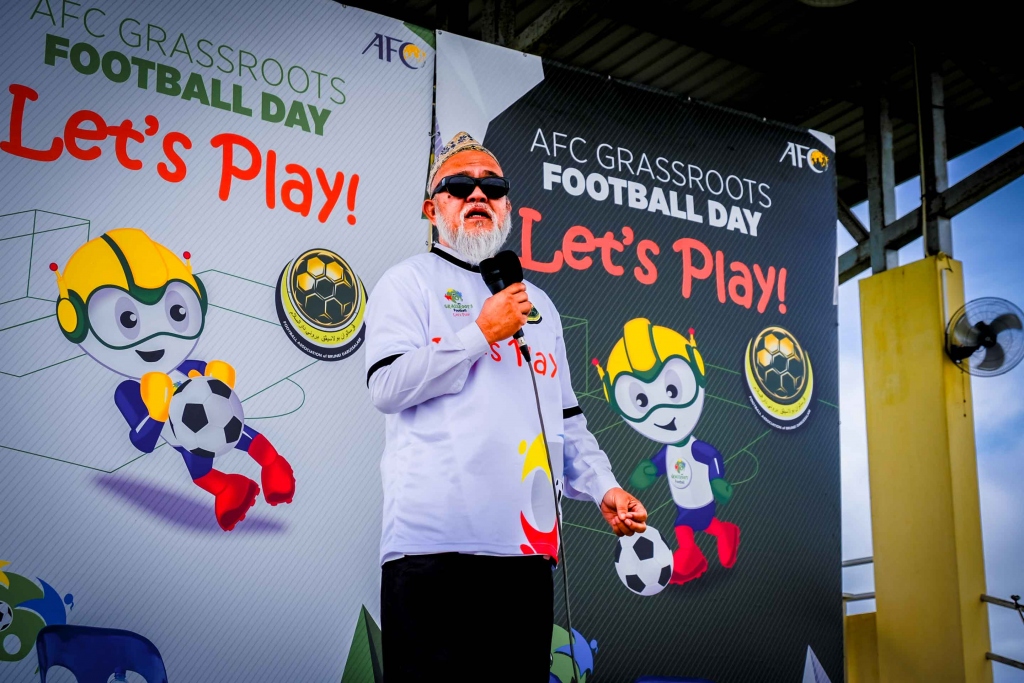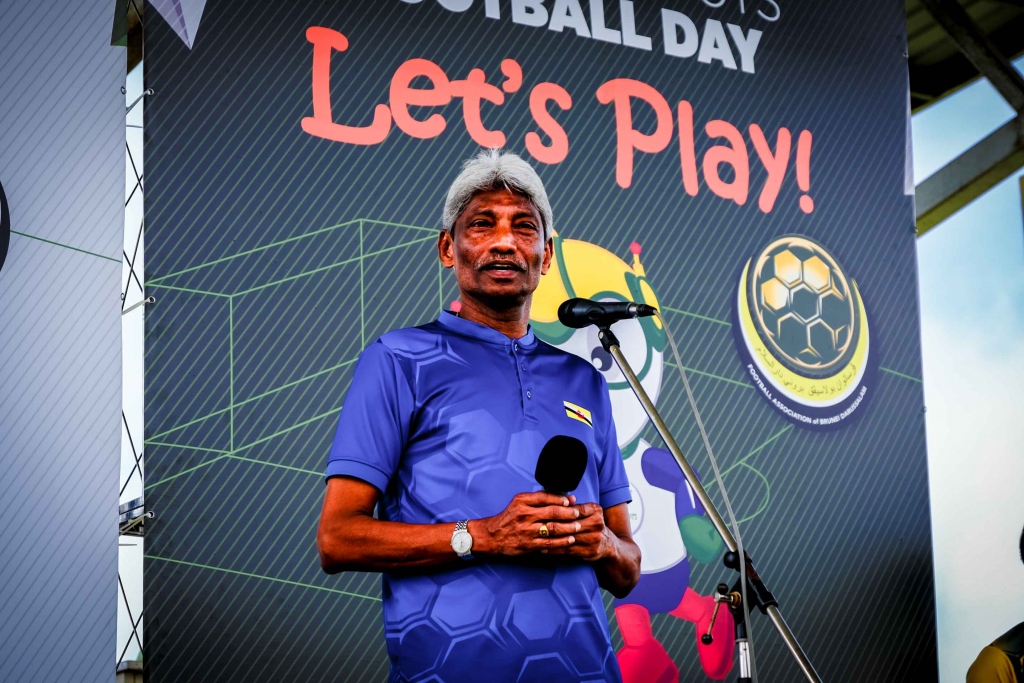 Bandar Seri Begawan
FABD