The Brunei U19 Team departed to Indonesia today for the AFF U19 Boys Championship 2022, which is scheduled to begin starting July 2.
Heading the delegation as the Team Manager is Mohd Nazib Haji Ali, assisted by Team Manager Bujang Hj Japar. Also included in the delegation is the Head Coach of the U19 Team Faisalani Ghani.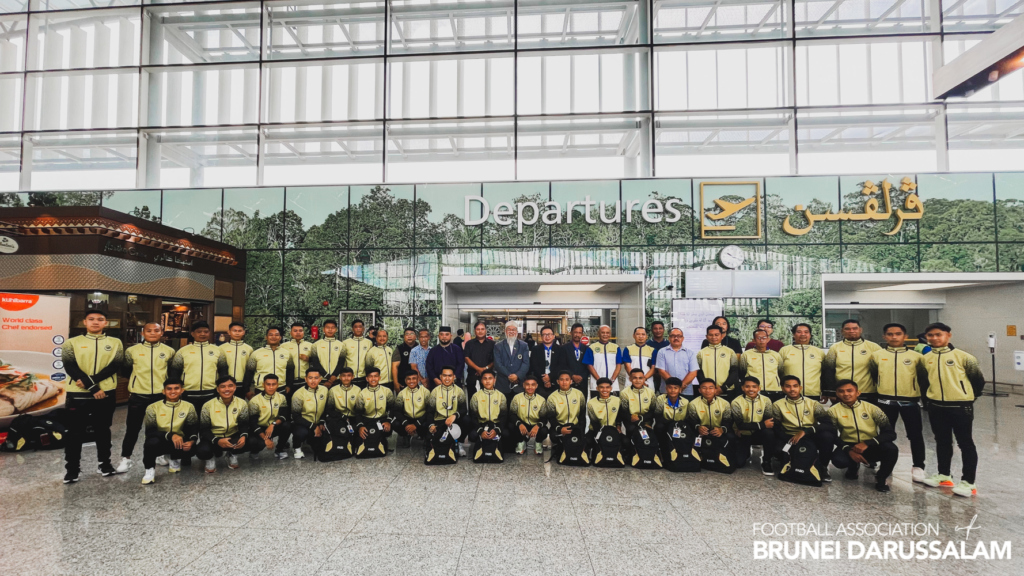 Sending them off at the Brunei International Airport earlier today were the FABD Deputy President Haji Salleh Bostaman Haji Zainal Abidin, FABD Executive Committee Members and the FABD General Secretary Mohammad Shahnon Haji Mohd. Salleh.
The U19 Team is set to face Myanmar at Madya Senayan on July 2.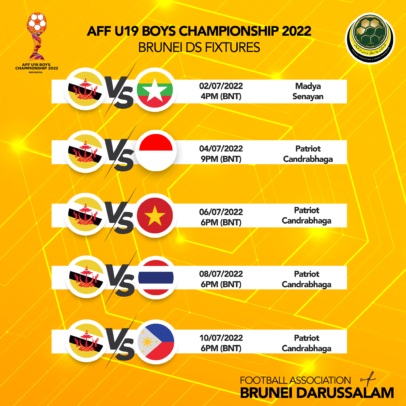 More pictures here: https://the-fabd.com/u19-departs-for-indonesia/
FABD