Brunei Darussalam's Elite Referee Abdul Hakim Mohd Haidi and Elite Assistant Referee Faisal Ali departed to Denpasar, Indonesia for the AFC Cup 2022 – Group Stage – ASEAN Zone which will be held from June 24 – 30.
Present to send the two off were FABD Executive Committee members Pengiran Haji Aliudin Pengiran Haji Tajudin and Bujang Haji Japar.
Also present was the Brunei Darussalam Football Referee Association (PPNBD) President Haji Hamidon Hj Md Zin.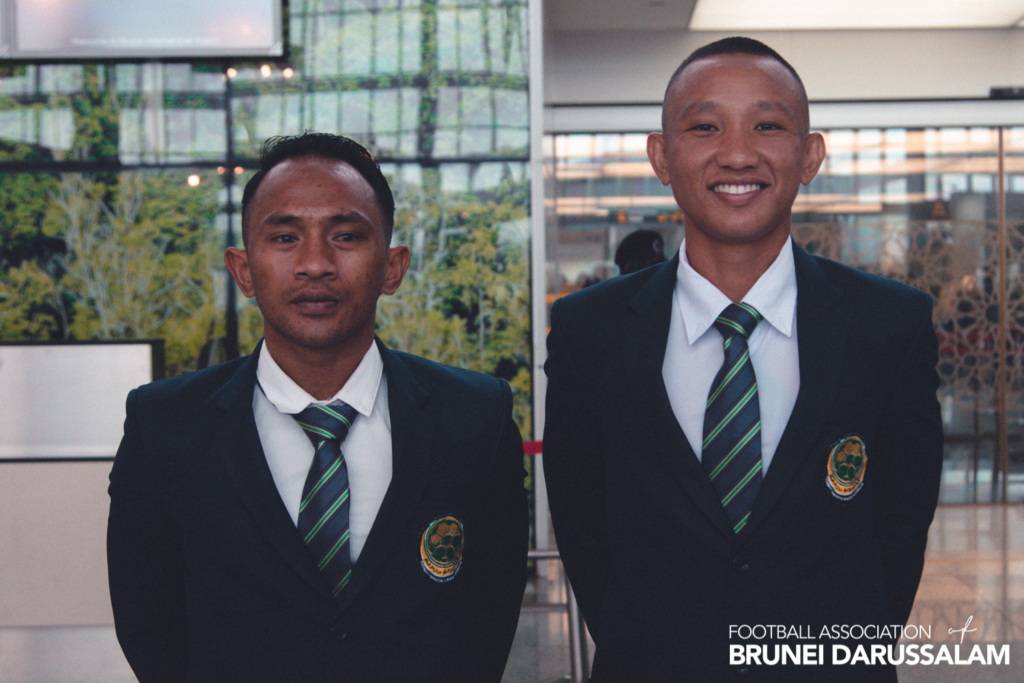 FABD