Twenty-one aspiring referees recently completed their basic refereeing course, which had run since July last year.
FABD Deputy President Haji Salleh Bostaman Haji Zainal Abidin who was the guest of honour at the closing ceremony said that the basic course is a pre-requisite requirement for every individual wishing to officiate a football match.
He also shared FABD's hope to have more talents to complement the competent and ageing pool of referees in Brunei Darussalam.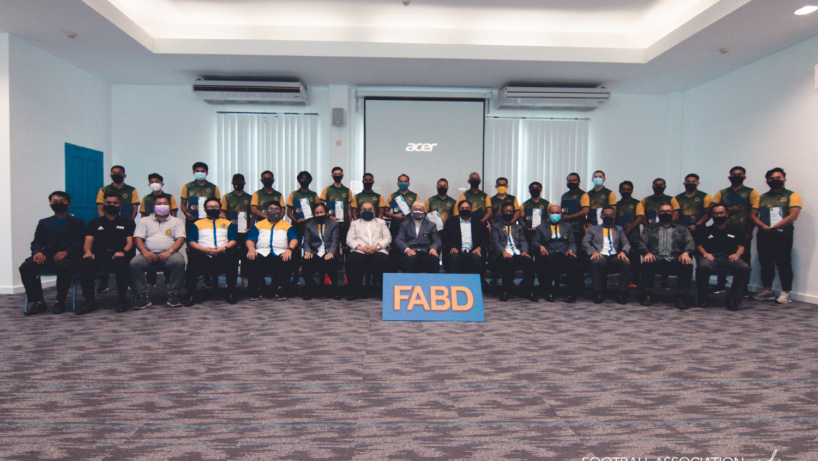 More pictures here: https://the-fabd.com/photo-gallery-closing-referee-2021-2022/
FABD