Indera SC represent Naziruddin Haji Ismail emerged as the champion of our inaugural eFootball tournament 2021 after defeating Kota Ranger's Abu Suffian Haji Adanan with a close aggregate of 8-7 during the grand finals – which was sectioned into two legs.
Abu Suffian went on strongly during the first leg defeating Naziruddin 5-3, with the last 2 scores obtained by the Indera SC represent at the last minutes before the round ends.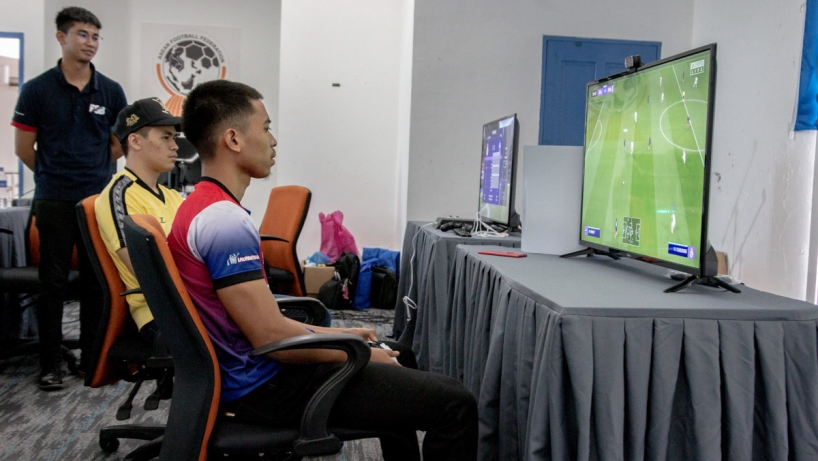 Naziruddin however made his comeback at the second leg, scoring 5-2 against Abu Suffian before the final whistle blows, bringing with him home the grand prize of $500 and a trophy.
Abu Suffian on the other hand, brought back with him the runner-up prize of $300 together with another trophy.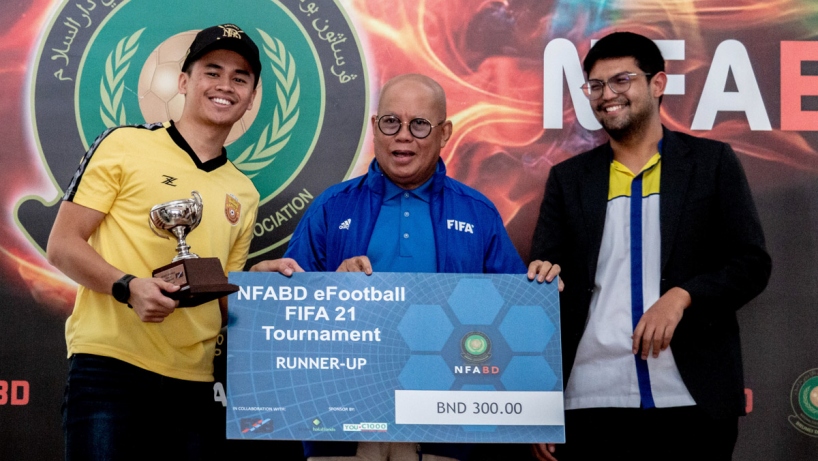 The eFootball tournament was held in collaboration with the Esports Association of Brunei (ESB) with the support of Ghanim International Corporation (BruneiHalal) and Hui Huang Enterprise (YouC1000).
BANDAR SERI BEGAWAN
NFABD